Product Description
【UPGRADED SUMMER MODEL 4-LAYER PROTECTIVE MASK】Breathable KN95 face masks are made of two layers of non-woven cloth, two layers of melt-blown fabric ( the KEY material that determines the effective filtering of masks). The difference from the 5-layer mask is that one layer of hot air cotton is not included, which brings you a lightweight & breathable summer protection and comfort experience. ( Tips: hot air cotton is a kind of filling material, its function is to keep warm )

【INDIVIDUALLY WRAPPED & PORTABLE & FOLDABLE】One box contains 25 individually bags (2pcs/ bag) . KN95 masks are sealed in individual package for better protection, a lightweight and foldable design makes it easy to carry and fold. Pack of 50 protective masks enough to meet your family /staff /friends' demands.

【WIDELY APPLICAPABLE】Kn95 Mask 50 pack is unisex and all one size, which can be applied in home, office, school, park, playground, indoors, outdoors and more congested and busy public places.

【100% Satisfaction】 Please confirm if package and products are completely as soon as you receive the KN95 masks. If for any reason you are unhappy with our product, please do not hesitate to contact us. We take full ownership and responsibility for the quality of our products and will do our best to solve your problem quickly and efficiently! Disclaimer: This KN95 mask is NOT an N95 mask. 

The KN95 face mask provide reliable protection with over 95% filter efficiency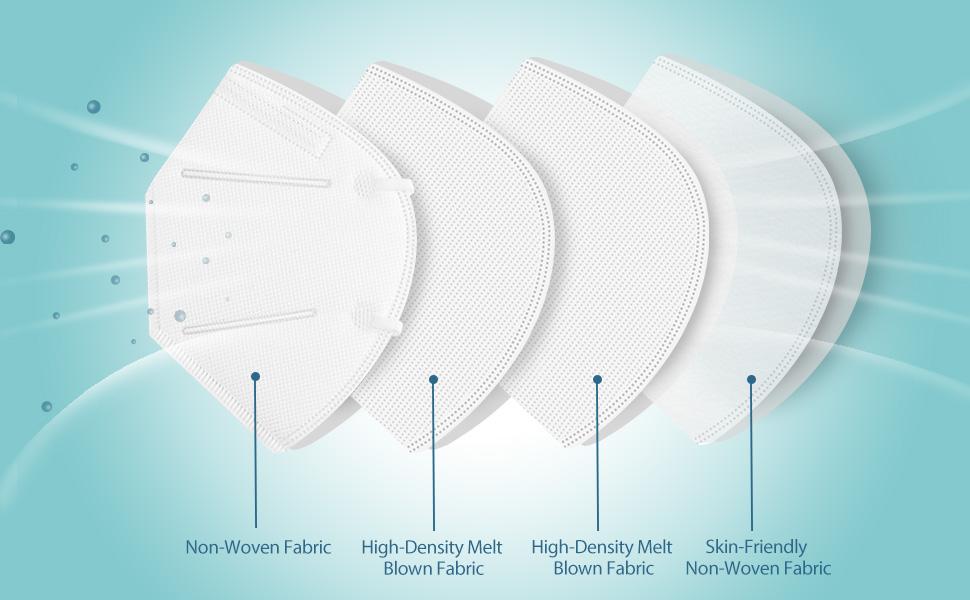 Widely Use - Keep you from dust, PM 2.5, haze, smoke, automobile exhaust, etc.